Hot
New
In stock
Out Stock
JORD
AVAILABILITY: In stock (100 items)
VENDOR: Global Flower Express
Hurry! Only 100 Left in Stock!
PRODUCT INFORMATION
CUSTOMER REVIEWS
PRODUCT INFORMATION
JORD | BOUQUET
We present you a bouquet that is inspired by the Nordic and Germanic goddess Jord who was worshiped on top of the mountains, where, according to legend, she once copulated with the sky, thus bringing heaven to Earth.
Spray roses are all sweet and cute, which make it perfect to be a multipurpose gift, whether you're showing your love or sending thanks.
This bouquet is made up of Spray roses, Gypsophila and Ruscus.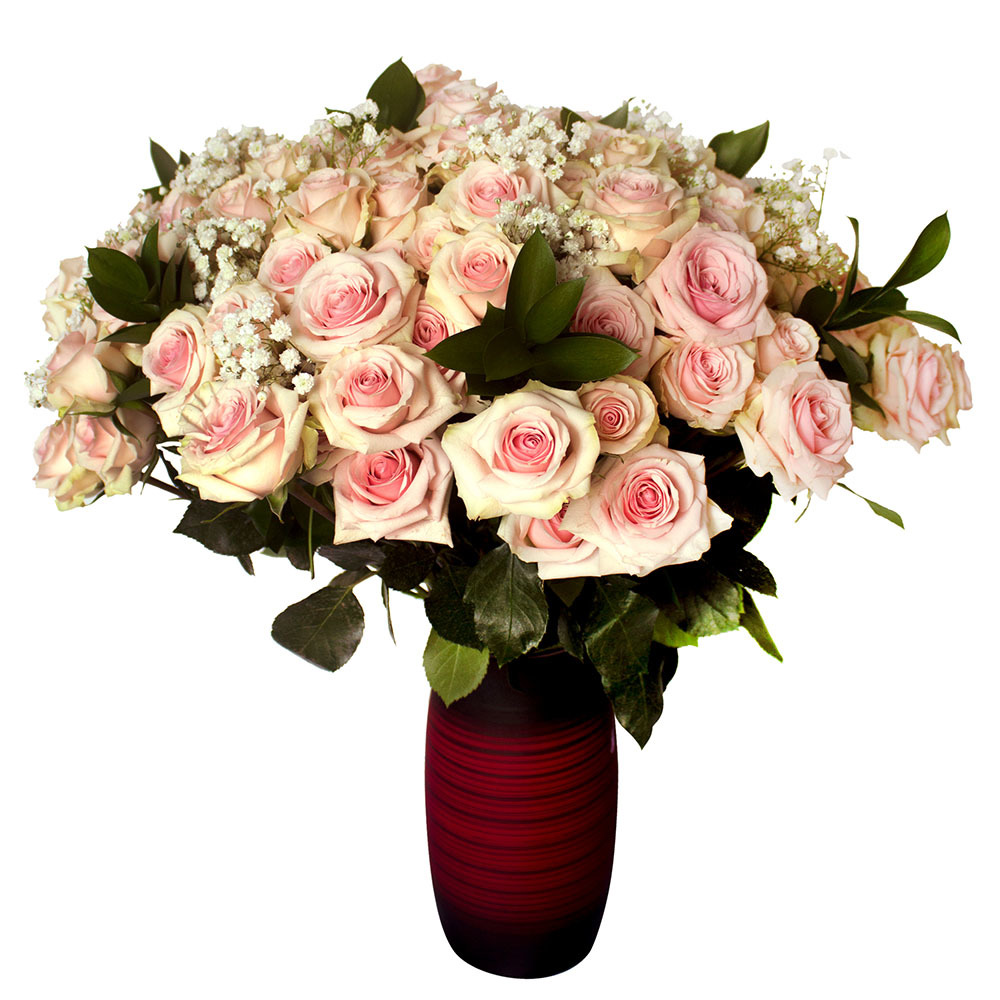 Jord spray roses are a creamy color on the outside with soft blush peachy-pink coloring. These roses will add a stunning vintage look to any wedding bouquet, centerpiece, and flower arrangements. Spray roses are smaller roses, with smaller flowers that grow multiple blooms per stem, rather than other types of rose bushes that grow with a single flower per stem. This Jord spray rose is a popular flower for corsages and boutonnieres, thanks to its beauty and delicacy. Jord spray roses will vary in color. Use in long-stem rose arrangements or bouquets are beauties, as they create variety for greater visual interest.
With beautiful heads and strong stems, you will surprise with your message; an authentic color, roses full of beauty and life.
Size
Vase
Details
Description
Quantity
Small
Yes or No
38 Stems
Spray Roses Pink
24
Gypsophila
7
Ruscus
7
Medium
Yes or No
64 Stems
Spray Roses Pink
50
Gypsophila
7
Ruscus
7
Large
Yes or No
114 Stems
Spray Roses Pink
100
Gypsophila
7
Ruscus
7