The best time to order red roses for Valentine's Day and Mother's Day
Posted by PATRICIO NASSER
The best time to order red roses
Over the years, we noticed a pattern of flower prices going up for Valentine's Day and Mother's Day, and we wondered what exactly was up with that. And we know we're not alone – many of our readers are struck with sticker shock, too.

So we decided to do an experiment. We found a bouquet of a dozen red roses – the overly cliched but still most popular Valentine's Day bouquet in the United States – at five different online florists and tracked the price every week for a year.

The infographic below illustrates our findings. We knew that Valentine's Day would be expensive, of course, but we were somewhat surprised that red roses were available for next to nothing during the summer from a few florists, though most maintained a relatively steady, affordable price point – February notwithstanding, of course.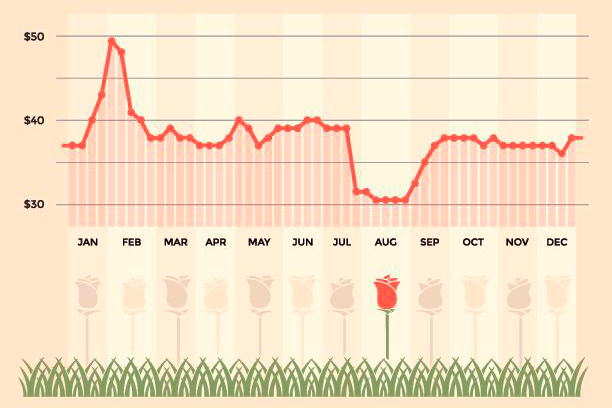 Stating the obvious, flowers must first be planted and grown, well ahead of the February demand. "After the Christmas season demand for red roses are filled, growers need 50 to 70 days to produce enough roses for the Valentine's demand," says Abraham Lugo, Marketing Specialist for Global Flower Express. "Valentine's inspires the heaviest demand for long-stemmed roses, and several rosebuds are [sacrificed] to create a single long-stemmed rose."

When demand surges, it's not like flower sellers can just call the factory and tell them to crank up production. Labor must be hired to harvest them stem by stem. And it's not like they can be stockpiled – if a lot of people want roses all at once, growers have to hire extra workers to get through the harvest just in time to be shipped out to the florists. If there are more flowers to ship, that also means more trucks, more airplanes to carry them off to the florists. Who picks up the cost of all that extra labor? You do.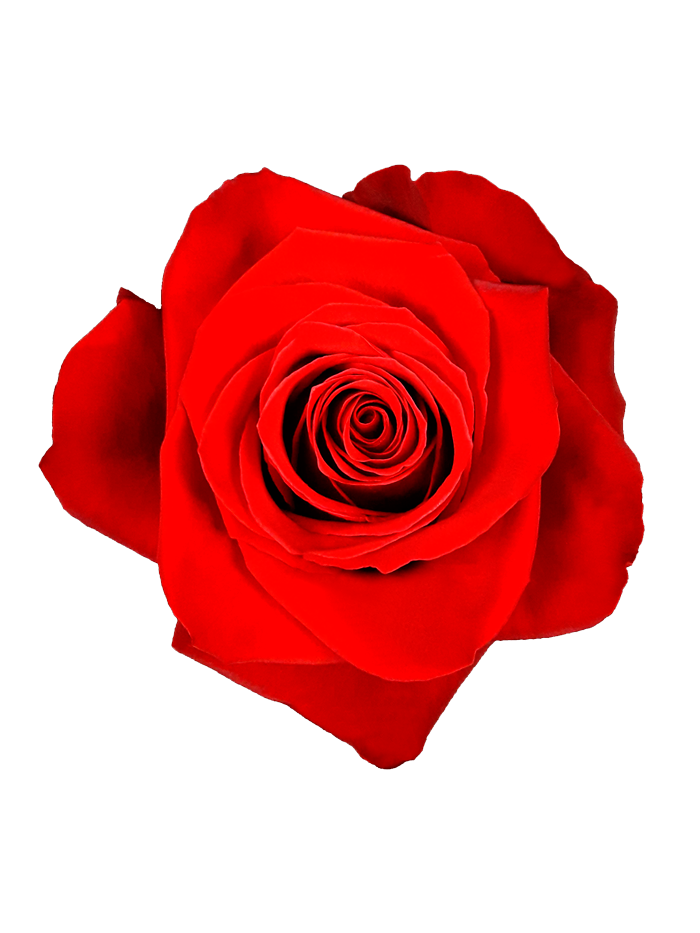 That doesn't even take local growing conditions into account. If a hail storm destroys a bunch of flowers that had been slated for Valentine's Day, or a drought undermines an entire crop, the extra-limited supply will drive prices even higher.

Where flowers are grown matters a lot. Here in the United States, Valentine's Day falls right in the middle of our annual deep freeze. Roses aren't exactly in season, you know? But roses are the standard, so they have to be shipped in from somewhere. Most of the flowers we get in the winter are flown in from places like Colombia or Ecuador.

Valentine's Day is only 24 hours long.
So there's the grower, their field hands, the truck drivers, and the cargo planes from another continent. Once those flowers get to the United States, there's the entire distribution network with fleets of more trucks and more airplanes, your local florist, and their delivery people. Or if you ordered your bouquet online, the warehouse worker who packed your roses into a box before handing it off to a shipper like UPS or Fedex. Then there are more trucks and planes and finally the truck driver who quickly drops them on your doorstep before rushing off to the next house. "The tremendous demand for Valentine's flowers requires florists to hire additional help, work additional work hours and acquire extra delivery vehicles and drivers," Abraham Lugo noted.

From harvest to delivery, all of that activity must happen within just a few days because the day after Valentine's Day isn't good enough and the shelf life of a bouquet of flowers is extremely short. An estimated 250 million roses are grown for Valentine's Day every year, and there are only 24 short hours to deliver them all.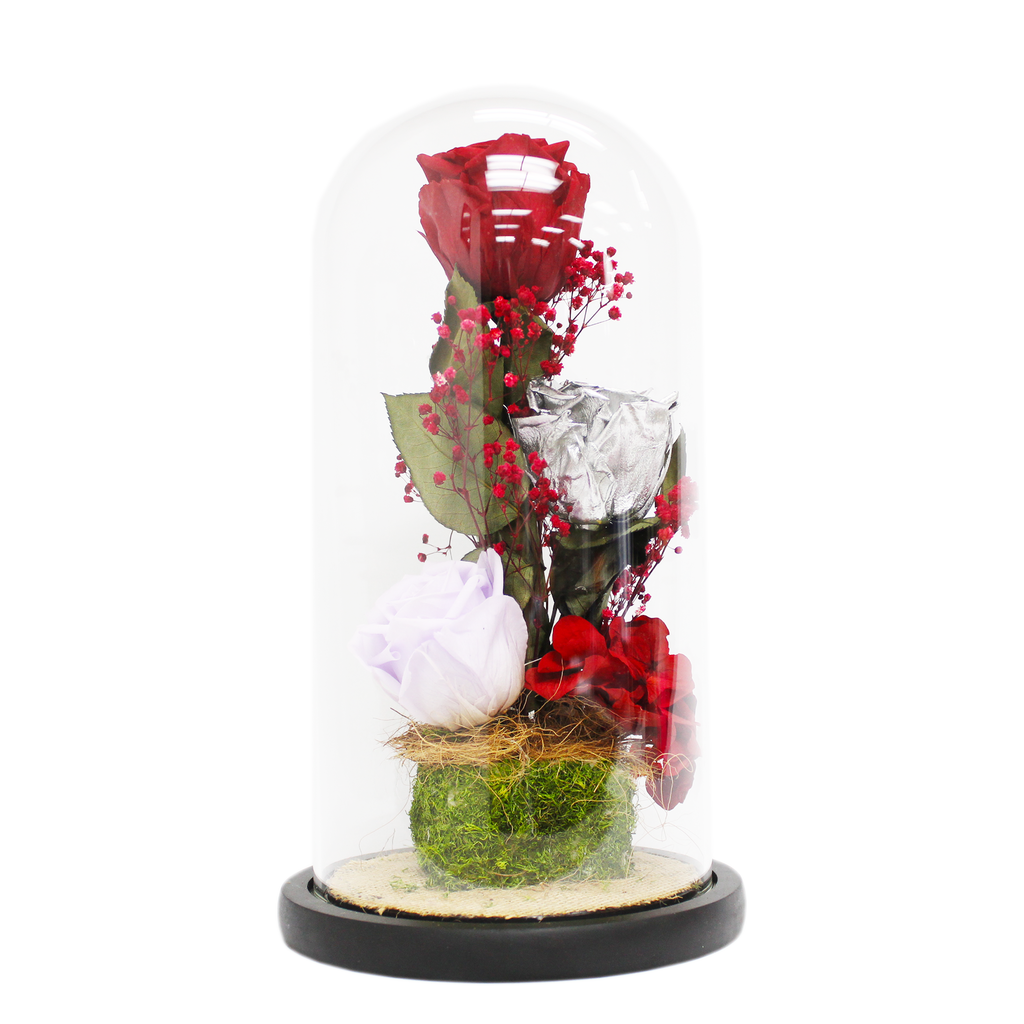 That's a ton of work done with remarkable precision and speed to satisfy Americans' singular 1-day demand for foreign-grown flowers in the coldest part of winter. This isn't price gouging so much as it's just the cost of meeting a very high demand with a lot of difficult conditions attached. Of course a bouquet of red roses is going to be expensive. It's something of a miracle of modern logistics that it can be done at all!

The best time to order Valentine's Day flowers
Several online florists allow customers to place orders for flowers up to 30 days in advance. Our data shows that the price of roses starts inching up in mid-January, and the longer you wait, the more expensive it gets. So we recommend getting your order in sometime around January 10 to lock in a lower price. Abraham Lugo agreed that placing orders early is a solid move. "Specifically, this Valentine's, we encourage consumers to order early and save up to 20% on our dedicated Valentine's collection."
Collection 2019
Sale 70% Off
Title for image